The Riad Hotel de Charme - Since 2013
Le Riad Hotel de Charme is a small luxury boutique hotel located in the heart of Old Cairo facing the famous Beit el Sehemy with its exceptional old Ottoman houses. The hotel itself has been designed to celebrate and reflect the history and style of Old Cairo. All 17 suites have individual furnishings with rich warm colours, Fatimid fabrics, antique wooden furniture and paintings from local talented artists. The suites are large and comfortable with spacious marble bathrooms, separate lounge and study areas and a variety of different arts and crafts displayed.
The hotel has a 24-hour front desk, a rooftop restaurant with panoramic views over the surrounding streets and alleyways of Old Cairo, and a relaxed tea lounge for breakfast and informal dining.
As well as friendly and professional service from our team inside the hotel, we are very happy to provide a free airport meet and greet and transfer service to all guests booking directly with us. Special event and group bookings are also very welcome.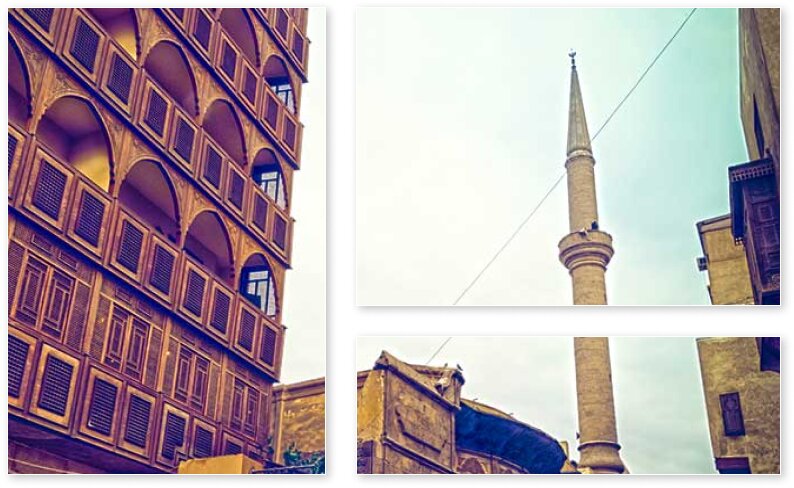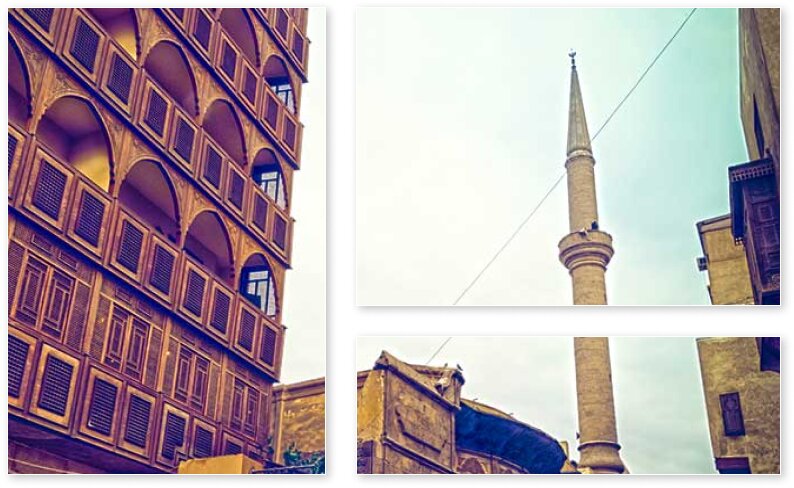 Our Location
Le Riad Hotel de Charme is located at 114 El Moez Ldin Allah el Fatimy (shortened to 114 El Moez Street) in the El Gamaleya district of central Cairo. The surrounding area is one of Cairo's most charming, with covered markets, narrow streets, old buildings and mosques. Of Old Cairo, this quarter most evokes its past and in many ways has changed very little. It has inspired many writings, from Arabian nights to the works of the modern Nobel Laureate Naguib Mahfouz. Getting enjoyably lost amongst the winding alleys while walking from the hotel to the nearby Khan-el-Khalili bazaar is one of the pleasures of staying here.
Access is easiest from the Bab al Futuh (Conquest Gate), one of three remaining gates in the walls of the Old City of Cairo, which is 350m north of the hotel on El Moez Street. Journey times to Cairo airport vary hugely depending on the time of day and traffic levels, so we advise allowing one hour before you want to be at the airport. Arrival and departure airport transfers are available.